Lasting memories & Fabulous favors
We live in a digital world where we upload our photos on our computers or they are left on a usb then placed in a drawer and forgotten. Your guests can take away a photo postcard or strip away in hand that they can look back on for years to come. You will always get to keep that silly picture of aunt Janice letting loose and enjoying your booth service with timeless keepsakes. A lot of guests will appreciate having a photo of them selves with their friends, their kids, or family. But even if they don't care about that, you will love having fun pictures of your guests.
Did we say FUN?
Photo booths and props go hand in hand. We believe that great props are a must at your event so look for the ones that stand out, we have a special antique store where you can rent or buy anything from that old baseball helmet, old dial telephones, picture frames, suitcases and mink stoles. We have six fabulous booths to choose from to help suit your needs, 3 vintage VW buses with a photo booths inside, a spiral LED inflatable booth and vintage custom standing booths that are professionally designed and hand made.
Share the Love
Not only will your guests receive a copy of the fun photographs on the night, we will also upload all your 'clean' pictures to your very own Facebook album! This helps carry on the fun for weeks afer the big day as friends and family tag, comment and copy their pictures.
High-quality Results
Today's photo booths boast the highest quality pictures and technology and ours is no exception. All our booths are packed with the latest professional equipment. We make sure your prints are of the highest quality, so much so we are often asked to make our pictures into large prints so guests can display them in their homes.
You Can Customize Photos to Match Your Event.
Want your photo strips or postcards to match your event theme? The templates for your photos are totally customizable, your photo booth company should be able to create a template that matches your theme or vision. We work with a company that has over a 1000 and counting to choose from or we hire a designer to create one that just right. We can place a custom logo on the photo strip/postcard to make it more memorable for guests. Get creative and carry your party theme through in little details like these.
Ultimately, it's Your Day!
Just because a wedding trend is popular doesn't mean it has to be abandoned. If you think your photo booth is going to be the coolest thing ever and that none of your guests have ever seen before, you may need a reality check. But if it's just a new wedding tradition that you happen to like, who cares if it's been done before! Some elements of your wedding will be personalized and unique, but many others will be part of bigger traditions. I have to admit that our buses do stand out!
Cool Guest-book
This may be the biggest reason of all to book a photo booth for your big day, though you might not even realize we're doing this, you will be happy that we took the time to make sure everyone adds a snap to your guest book while leaving a message around the photographs. Time and time again we are told how happy brides and grooms are with this part of our service. It's a new twist on the traditional guest books and one that you will want to look at again and again.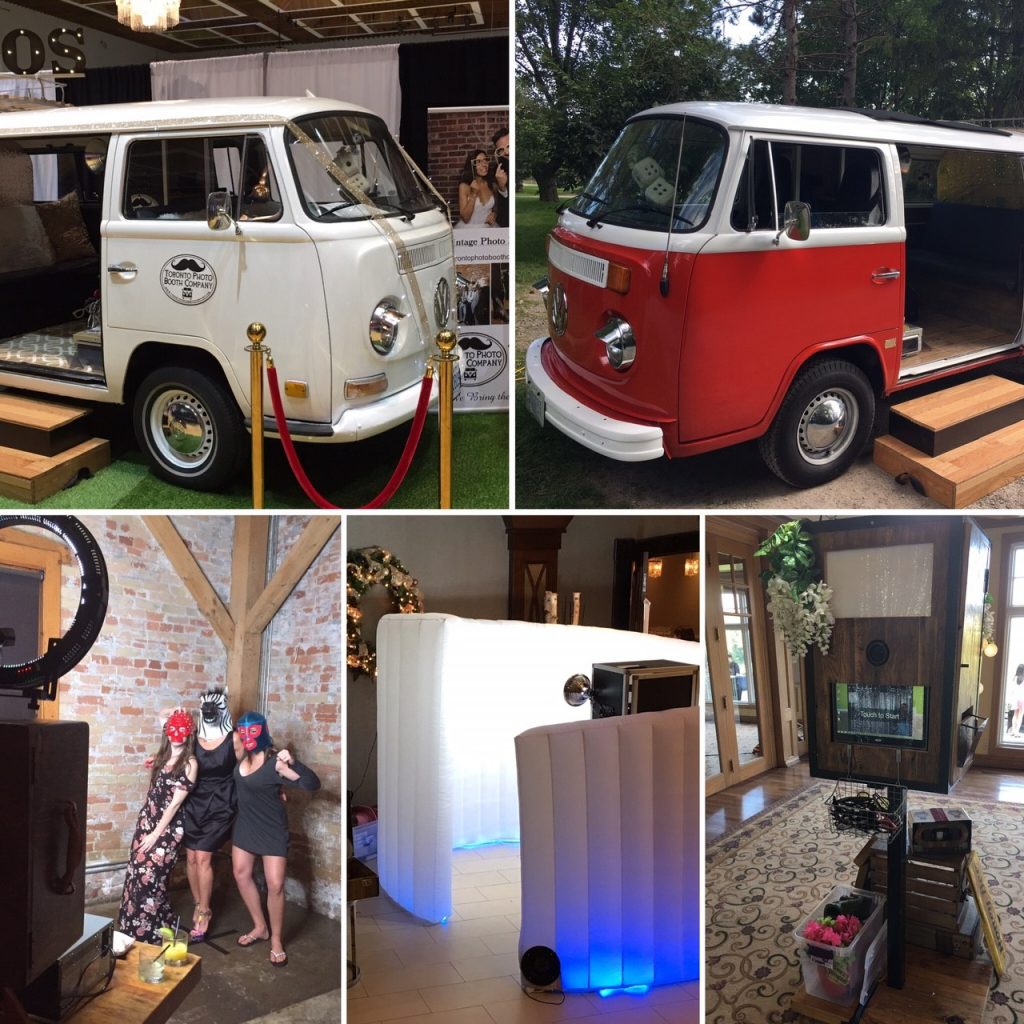 This blog was brought to you by Toronto Photo Booth Company.