5 Fall Wedding Trends We Loved in 2017
Hard to believe that in two months we will be in 2018! With winter just around the corner we thought we would round up a list of 5 fall wedding trends that have inspired us in 2017. According to the Knot, jewel-toned color palettes, wild-looking bouquets and naked cakes took over the wedding scene this season and we could not agree more. This fall showed a range of moody to whimsical décor, dresses and florals and we could not get enough! Without further ado, here are the top 5 Fall Wedding Trends that we have been loving…
#1. Donut Walls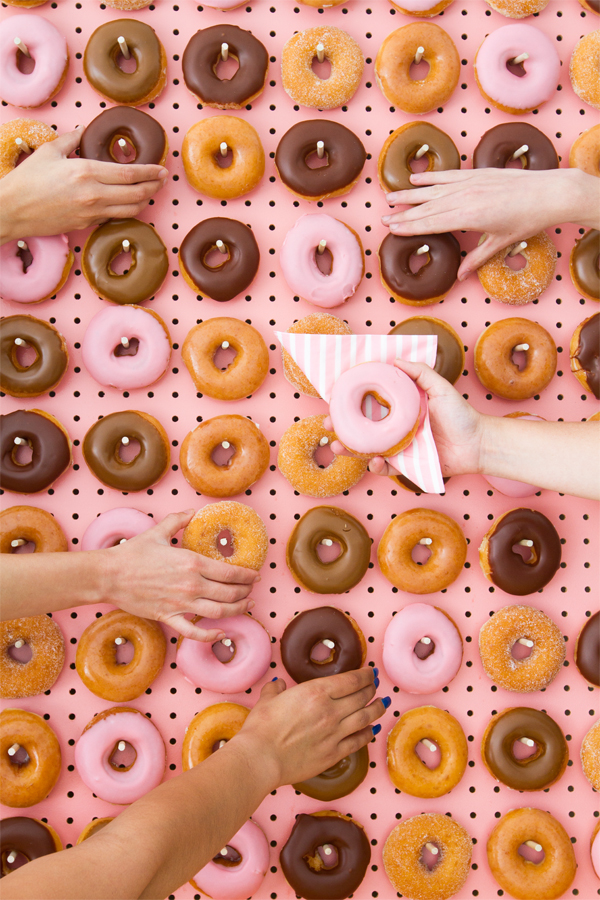 Whether it is instead of OR in addition to your wedding cake, donut walls are the perfect way to mix up the dessert options at your wedding. Not only is this a simple wedding DIY, it will double as décor at your reception! Having a variety of donuts will also appeal to guests who may not have similar tastes in cakes as the wedding couple. Check out this Donut Wall DIY Guide to find out how you can style your yummy treat, in six simple steps you can make your wedding dessert memorable for years to come!
#2. Leather Jackets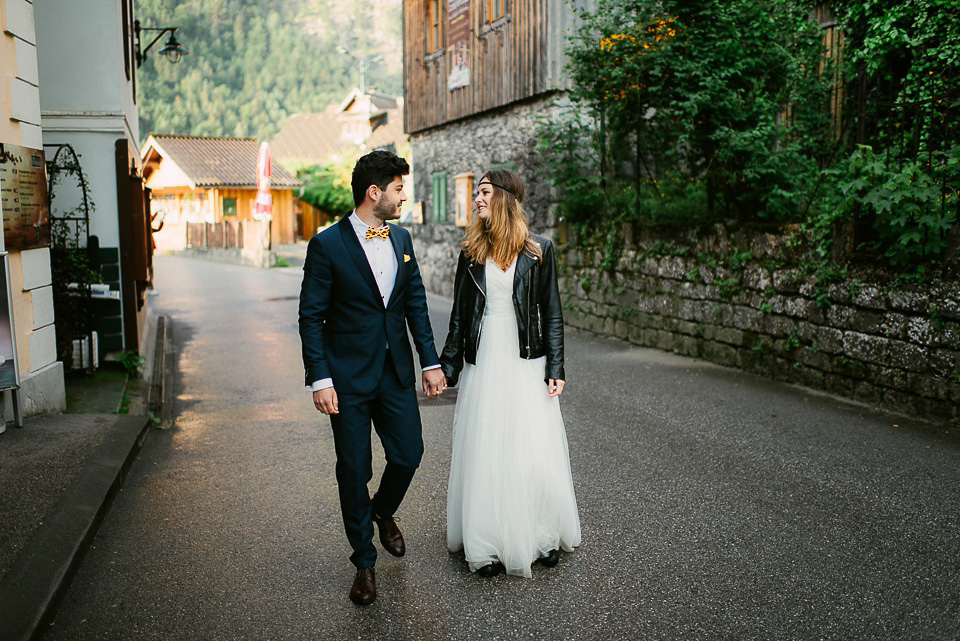 Adding a leather jacket is a unique way to turn your wedding photos from traditional to edgy. What a simple and easy way to show off your personal flair! We also love the #TheJustMarriedJacket movement that took off in Canada, showing off Canadian brides in a cool modern way.
#3. Moody Table Arrangements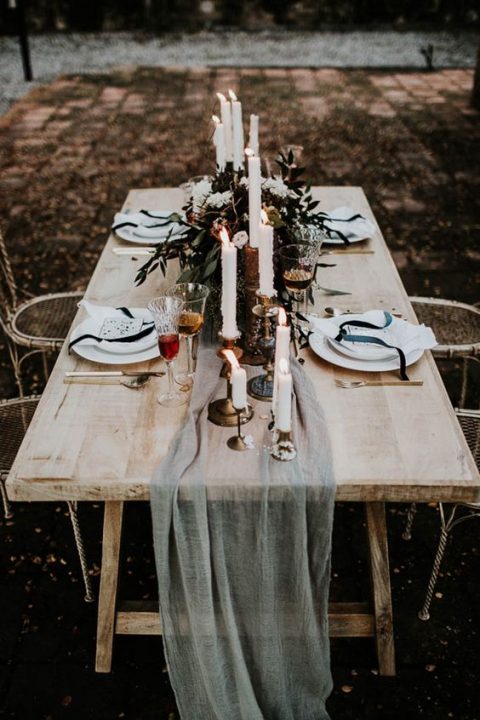 We have seen a lot of moody table arrangements in 2017 adding a non-traditional yet romantic vibe to a reception. Adding touches of black, maroon and navy are a great way to contrast the typical whites and pastels of traditional weddings without being over the top. The key to mastering these table arrangements are to find the right balance between light and dark.
#4. Hanging Wedding Flowers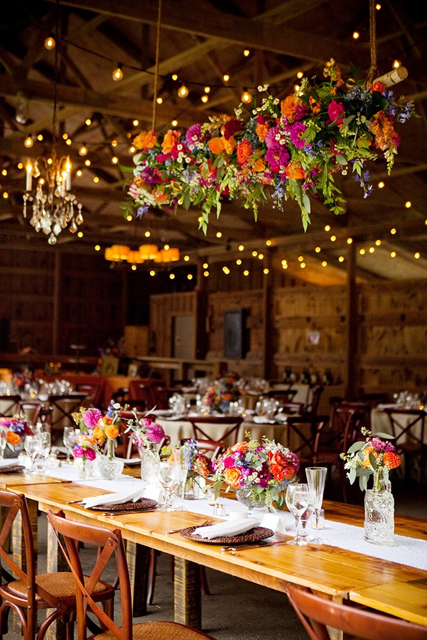 Hanging your floral arrangements maximizes the space of your venue and creates a majestic atmosphere. Not only is this style visually appealing, it is extremely practical as it creates space on the table for guests – long gone are the days of tables being overly crowded!
#5.  Smoke Bombs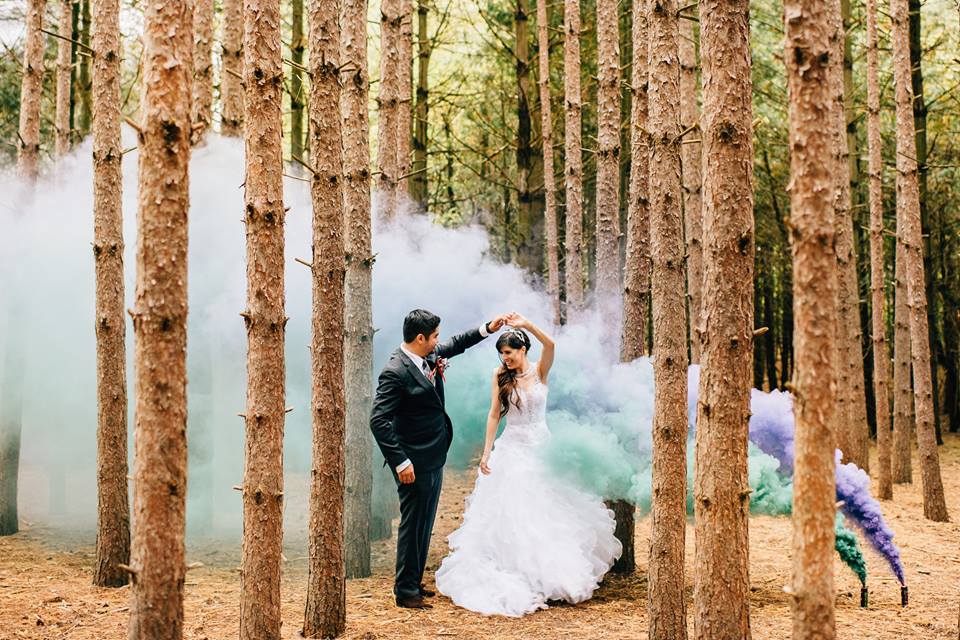 Smoke bombs are the recipe for epic and unique wedding photos. This fun prop is a special way to add colour to your photoshoots while creating a dreamy backdrop that is perfect for outdoor weddings!  This element will be a great surprise for wedding guests and will be the topic of conversation for years to come.
2017 was a great year for wedding ideas and these are 5 trends that have given us inspiration at the National Bridal Show. Was there anything we missed? Tag us in your favourite 2017 wedding trend photos for a chance to be featured on our social media!
Written by: Taylor Budd