First impressions are everything. One of the key elements of weddings that allow couples to go out with a bang and show off some personality is their grand entrance into the reception. As a newly married couple, your entrance sets the tone for the entire evening and truly makes the event memorable.
Here are some of our favourite ways to make a unique grand entrance at your wedding that your guests will remember forever:
Arrive in a Sleek Car
Showing up at your wedding in a limo is so 2014. Teslas are quickly becoming popular cars for the bride and groom to arrive in style at their reception. Whether it's the "falcon" doors that open vertically, the roominess which allow for large dresses, or the glamourous look, couples and guests LOVE them. In fact, some bride and grooms host a cocktail hour outside the reception venue so guests can admire the car!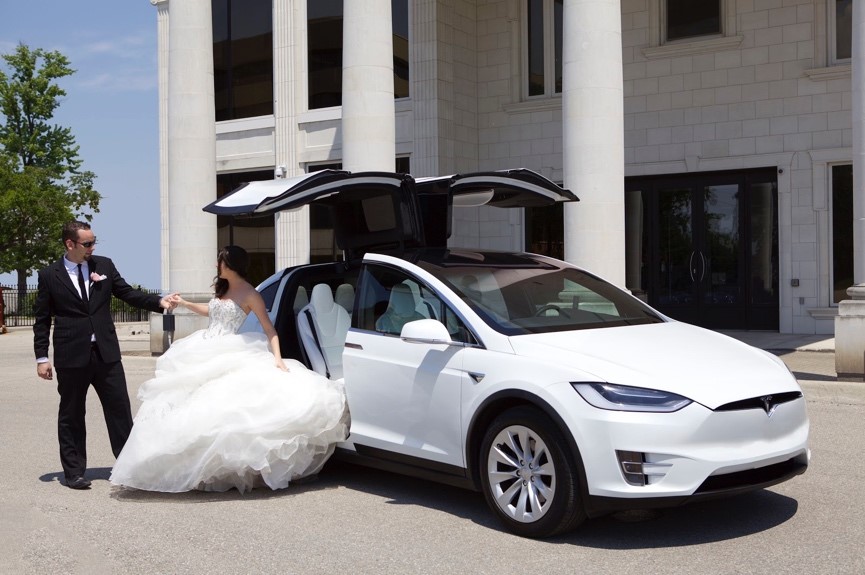 Source: Rent Tesla Canada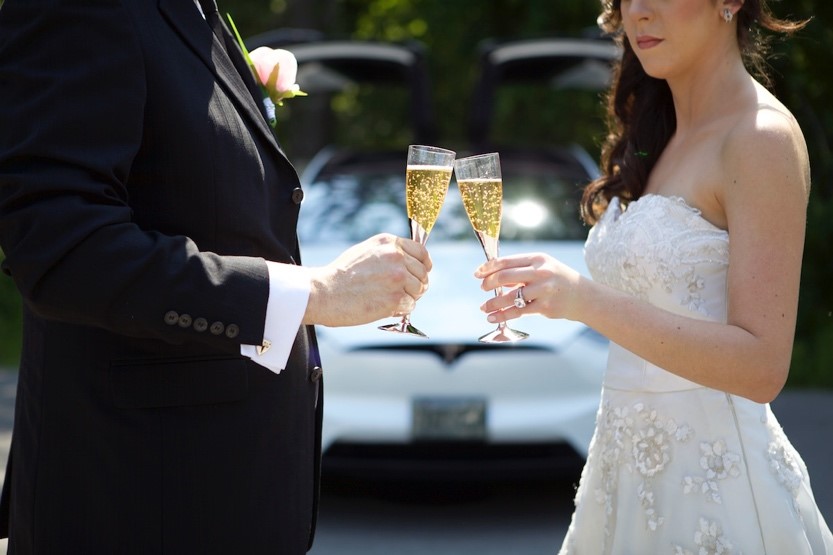 Source: Rent Tesla Canada
Choose the Perfect Song
The song that plays during your grand entrance should be one that's meaningful to you both, but also sets a positive and upbeat tone among your guests. You'll probably discover the perfect song while doing something else– driving in the car, watching TV, or grocery shopping, so be sure to jot them down on a pad of paper or note in your cell phone. Once you've chosen the perfect song, talk to your driver about playing the music out of the car's sound system. Timing is everything, so make sure your driver is briefed ahead of time and does a few practice runs!
Choose a Mess-free Confetti Alternative
While throwing confetti or rice are a traditional wedding elements that some couples strive to incorporate, let's face it: it's messy! They get stuck in guest's hair and will need to be swept away from the car and into the reception. Instead, have your guests blow bubbles! This will add a unique touch to your wedding that kids and adults will love.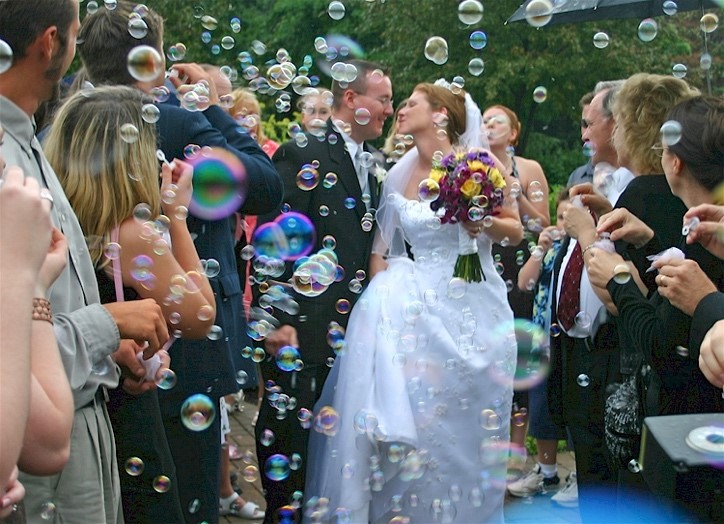 Source: Day of Dreams
Play a Prank
When your guests are eagerly awaiting your arrival as a new couple, why not unleash your inner prankster with a harmless joke? After months of planning, you could use a laugh! Borrow one of these ideas:
The missing bride/groom
Fake a pregnant belly (guests will be completely confused how it happened so quickly!)
Invite an impersonator to "crash" your entrance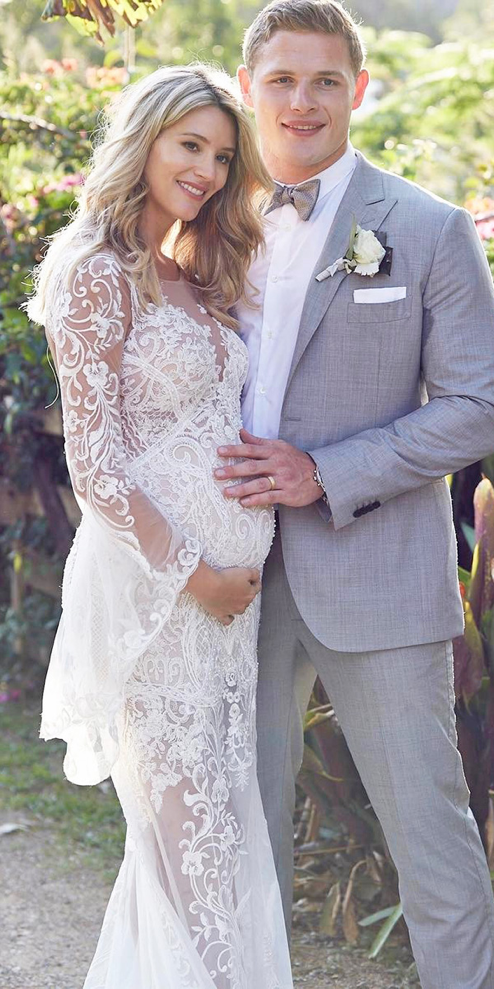 Source: Wedding Forward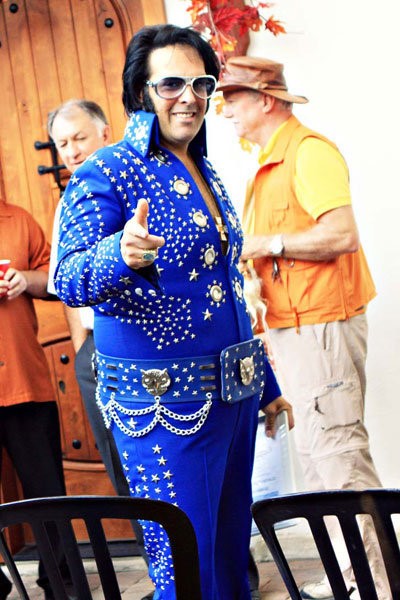 Source: Bridal Guide
Kick Up the Entertainment
To really make a statement, couples are finding entertainers that match their theme to help make a stunning grand entrance. Among some of our favourite wedding entertainers are:
String quartets
Artists to draw or paint guests' portraits
Psychics or fortune tellers
Comedians
Professional dancers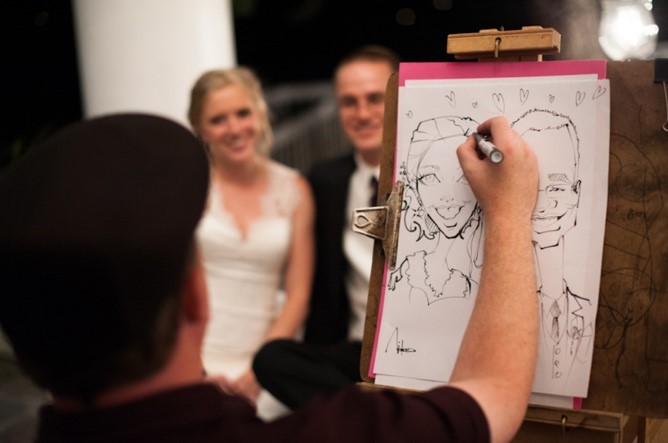 Source: Subsonic Event DJs
Surprise Flash Mob
You've probably been to weddings where either the bride or groom surprises the other with a choreographed dance, but now couples are taking it up a notch with flash mobs. Flash mobs at weddings involve the entire wedding party and break out when the guests least expect it. The group works together ahead of time to choreograph a number, and sometimes include props or costumes! Your wedding party will love putting it together and guests will be itching to get up and join in on this fun way to kick off the party.
Source: YouTube
If you're willing to spill the beans, what do you have planned for your grand entrance? Let us know on Twitter or Instagram!
This is a sponsored post on behalf of Rent Tesla Canada