Move aside wedding #hashtags, there's a new social media tool in town that's taking over weddings in North America – custom Snapchat geofilters.
So what exactly are Snapchat geofilters?
Snapchat geofilters are location based overlays that users can apply to their pictures or videos to help brand their events and special occasions. If your wedding is decorated with cherry blossoms, you can create a custom Snapchat filter that mimics the same décor as your wedding. Every time someone takes a photo or films a video at your event, your custom graphic (or geofilter) can be placed over the image and shared with family and friends.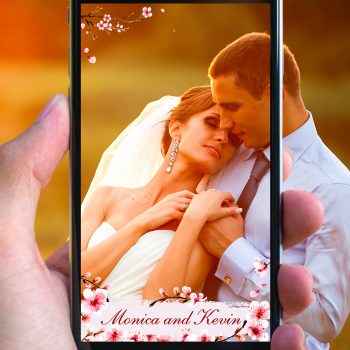 You can even make a filter that is an exact caricature of the bride and groom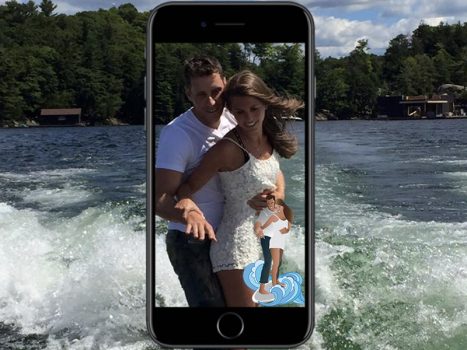 Sam Weltman, Owner of Snap Your Filter design agency claims that, "wedding guests are loving the ability to share their live video experiences at weddings in real time, something that hashtags cannot do."
Snap Your Filter will be the National Bridal Show from September 15 – 17. Find them at booth 1301 offering several wedding packages starting at $100.
The most popular offering is the three-filter package. Why more than one filter? Because it's more fun—not just for your guests, but for your wedding party too. The more filters, the more you can use them for different events in your wedding like bachelor and bachelorette parties.
As today's brides and grooms continue to find fun ways to embrace modern technology, we believe that Snapchat has emerged to become a welcome addition to the ever-popular retro photo booth.
Brought to you by,