Planning a wedding is a wondrous, exciting, all-consuming affair. Even if at moments it seems mind-numbingly stressful, it's a good kind of stressful. (Hindsight, my dears.) The wedding is the day that all the details come together to create the start of a magical chapter in your life— the marriage you've been daydreaming about. It doesn't matter if you're planning a quiet affair with just the two of you, jet-setting off to a sunny destination for beach-inspired nuptials, or hosting the wedding gala of the century in the hub of bright lights and big city — there are going to be details, and lots of them.
We, at The Bridal Guide, want you to revel in those details. Linger from one to the next. Let the anticipation of your big day be playful, heart-warming and wide-open. We're passionate about those details and our team works hard every day to ensure that we can provide inspiration and direction whenever you might need it. Come play with us.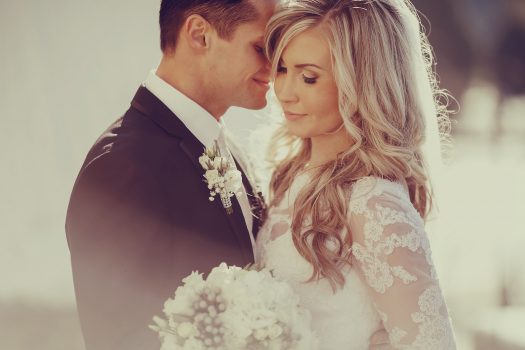 For over 24 years, The Bridal Guide has been circulated in multiple family generations and been the Canadian source that brides (just like you) have chosen as their go-to source for planning their big day. Our print magazine just went to a BIGGIE size to offer even more of the awesome tips, trends, fashion, destination weddings and real wedding stories that our brides have come to rely on. We're talking serious inspiration for the planning stages here.
And as if the magazine alone wasn't enough, our website offers you an intuitive, category-based experience with even more rich content (updated regularly) and a searchable buyers guide for all your product and service needs. We are absolutely in the business of making your dreams come true. (Does that make us Fairy Godmothers?)
Consider us part of your wedding planning team-part of the squad. Share your stories, inspiration, fears, questions and quirks with us on our website, or through Facebook and Twitter. We love to blog about real people with real stories so after your big day, be sure to upload your wedding to our Real Weddings section so that other brides-to-be will be inspired by all the details of your careful planning. You may even find your very own perfect wedding day filling the pages of our 2018 print issue of The Bridal Guide.
*This is branded blog post by The Bridal Guide*