Can you believe that in 2017 same-sex couples still approach vendors at Canadian Wedding shows with apprehension and fear? That is, if they attend them at all. After all the LGBTQ community has accomplished, there is still a fundamental lack of inclusivity in the wedding industry. This is not the future we want for our children—or yours. In fact, this is not the wedding industry we want.
Weddings are for everyone. The excitement and adventure of planning out all the details of a dream is the culmination of a real relationship that is unique between two people. A wedding can be the biggest moment in the lives of those two people, and we're making it our mission to establish a voice in this industry so that all couples can enjoy planning their big daywithout reservations or hesitations—well, none based on who they are or who they choose to love.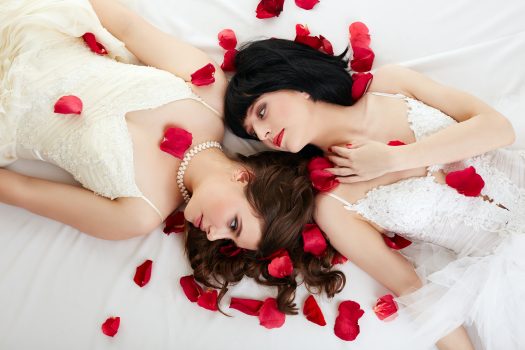 The goal of CanadaGayWeddings.ca is two-fold. We want to focus on real same-sex Canadian couples by offering them a comfortable site to browse for wedding tips and inspiration, along with providing them a list of equality-vetted vendors so that they don't have to worry about disappointment through discrimination. We want to bring awareness of these Canadian families-to-be to the wedding market.
We update our site regularly with new content, real stories, and our partner/vendor information. Join us there and be inspired.
*This is a branded blog post by Canada Gay Weddings*